Optimising outcomes with individualised care
Whether you are an elite athlete or an 'average' sports enthusiast we have a wide range of expertise and technology to ensure you are back in your game as fast as possible.
Mr. Declan Bowler and his team at the Cork Clinic are passionate about the prevention, correct diagnosis and treatment of orthopaedic sports injuries. We use the combined years of expertise and training to provide elite level sports recovery to all our clients regardless of their background.
Your quality of life is extremely important to us. Our goal is to provide clients of all activity levels, ages and medical histories with the best possible consultant-delivered service.
Begin your journey to recovery by contacting our secretary Mairead
the best in orthopedic sports care
AT THIS POINT, MR BOWLER KNOWS MY KNEES BETTER THAN HE KNOWS HIS OWN
Mr Bowler has performed four surgeries on my knees during my professional soccer career, two of which were serious and long term injuries. The care and attention I received on each one was second to none, from first diagnosis to the surgery itself and right through to return to playing each time. I would highly recommend Mr Bowler and his team to anyone.
J Dunleavy, former Captain Cork City FC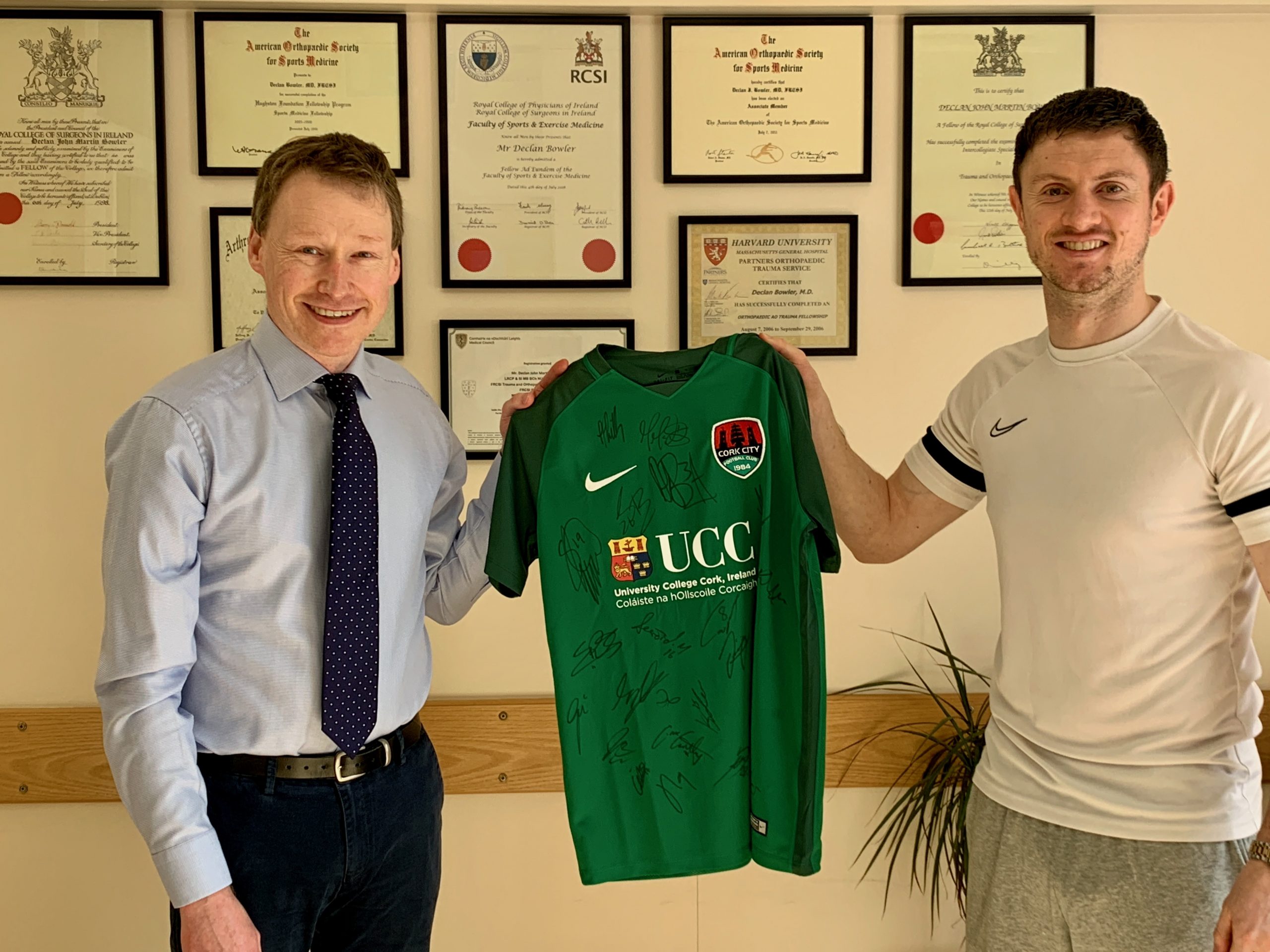 If you are interested in making an appointment, please do so with the knowledge that our services may be reduced in capacity due to Covid-19. Please let us know if you have experienced any symptoms ahead of the planned appointment. Wearing a face is optional (current guidelines). For the latest information, see https://www2.hse.ie/conditions/covid19/