We are a patient focused sports injury clinic. Our mission statement is to provide you with the best possible care ensuring you have the correct diagnosis, cutting edge (best in field) treatment, minimal downtime and return to your optimal quality of life without haste. We specialise in the diagnosis, treatment and prevention of orthopaedic sports injuries.
You don't have to be an elite athlete to be a client of ours. Many of our patients are everyday sports and hobby enthusiasts. Our difference is we bring the knowledge of elite athlete treatment and care to you regardless of your profession. Our goal is to give you the best possible outcome and return you to a healthy and active lifestyle with minimal treatment pain and time. Our individual patient focused approach extends to guidance and post treatment recovery guidance to prevent any future injury.
The staff at the Bon Secours Cork and I are dedicated to providing the highest quality patient focused, consultant-delivered service.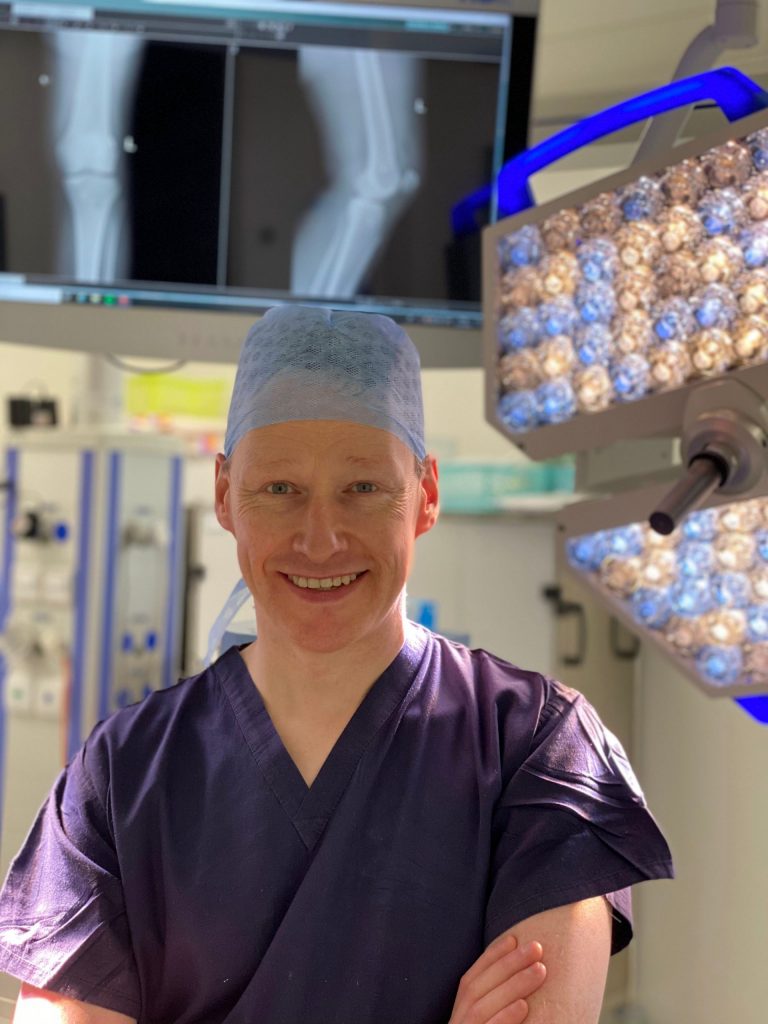 Consultant delivered service
Background
Consultant Orthopaedic and Sports Medicine Surgeon (IMC No.18526)
Senior Clinical Lecturer at University College Cork
Fellowship trained (ACGME accredited) in Orthopaedic Sports Medicine at the Hughston Clinic, USA
AO Trauma fellowship at Massachusetts General Hospital, Boston, USA
Joint preservation and limb deformity fellowship at the Rubin Institute for Advanced Orthopaedics in Baltimore, Maryland, USA
Visiting fellowships in hip arthroscopy and sports medicine at the Steadman Hawkins Clinic, Vail, USA and in Melbourne, Australia
Irish Higher Surgical Orthopaedic Training program
Dublin Region Basic Surgical Training program
Medical graduate from Royal College of Surgeons in Ireland in 1994.
I have no hesitation in recommending Mr Bowler to anyone who is needing an Orthopaedic Consultant to support them make decisions about their healing.
I am delighted to have chosen Mr. Bowler to operate on me… how genuine a person he is. Recovery from ACL reconstruction surgery is a long and challenging process.
At the risk of sounding melodramatic, I owe my 'new' beginning to the skill, kindness, and humanity of Mr Declan Bowler.